VILLEROY AND BOCH, BEAUTIFUL BATHROOM TILES, PORCELAIN AND CERAMICS
Villeroy and Boch are one of the largest producers of premium porcelain and ceramic products worldwide and have been recognised as an international trusted lifestyle brand creating porcelain and ceramic made products to fit your home. They are an innovative company rooted in a time-honored tradition
Bathrooms and wellness
Tableware
Tiles and kitchens
Throughout the world, fine dining products from Villeroy & Boch are associated with the enjoyment of food and drink. Our range – consisting of tableware, glass and cutlery collections – has fascinated our customers and transformed every mealtime, whether it is the daily lunch or a festive occasion, into a special event. Fine dining products from Villeroy & Boch are not just high-quality and elegant, they also offer multi-functional solutions for everyday life.
Villeroy & Boch bathroom and wellness products transform a functional space into a personal well-being oasis. From bathroom taps to ceramics, furniture, textiles and accessories, Villeroy & Boch offers a one-stop shop for complete bathrooms as well as a Bathroom Planner to help you plan your design, from the first step to the finished look. Water-saving and easy to clean products also help to protect the environment.
We have been fascinated by tiles since 1852, when Eugen von Boch restored an ancient Roman floor mosaic. That very same year, the company began producing the tasteful "Mettlach tiles" that have gone on to become a global success. Even today, our products epitomise perfection down to the very last detail. Thanks to our innovative manufacturing processes, Villeroy & Boch wall and floor tiles are not only extraordinarily attractive and practical, but are also produced in accordance with strict environmental criteria. Whether it be bathroom tiles, kitchen tiles or elegant variants for the living room, you are sure to find inspiration in the world of Villeroy & Boch ceramics with our high-quality floor and wall coverings. Visit a specialist dealer near you and introduce these stylish and harmonious designs to your home.
WHY NOT HAVE A CHAT WITH OUR DESIGN TEAM OR VISIT ONE OF OUR BATHROOM SHOWROOMS?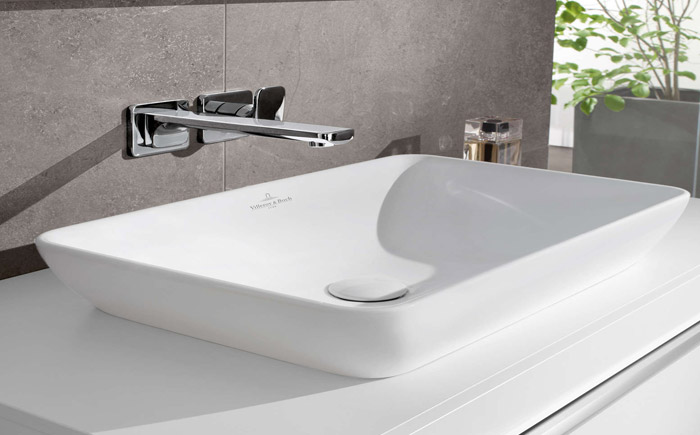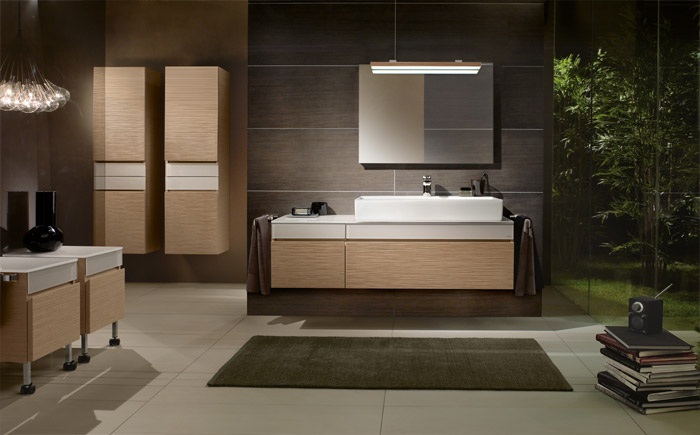 MODERN BATHROOM GALLERY
A small selection of some of our modern bathroom designs
WHAT OUR CLIENTS SAY

WE'VE JUST HAD A NEW KITCHEN FROM THE CHELTENHAM BRANCH OF CULINA AND BALNEO AND IT HAS SURPASSED ALL OUR EXPECTATIONS. ALEX FORD, OUR DESIGNER, SEEMED TO 'GET US' FROM THE BEGINNING, COMING UP WITH SOME BRILLIANT IDEAS AND NO DETAIL WAS TOO SMALL FOR HIS ATTENTION AND CARE. THEN WE COULDN'T HAVE ASKED FOR A MORE PROFESSIONAL AND FRIENDLY SERVICE FROM THE DELIVERY GUYS AND FITTERS AND ALEX STAYED PERSONALLY INVOLVED THROUGHOUT, WHICH WE APPRECIATED. HAVING A NEW KITCHEN IS A MAJOR DISRUPTION AND ALL INVOLVED MADE IT A PLEASURABLE EXPERIENCE – THANKS EVERYONE. WE ARE SO PLEASED WITH THE OUTCOME, WHICH IS FAR MORE THAN JUST A KITCHEN – IT HAS ENHANCED THE WAY WE LIVE AND SOCIALISE.
I LOVE MY KITCHEN AND I'M PARTICULARLY DELIGHTED WITH THE DRAWERS, THEY WERE WELL DESIGNED FOR THE USE OF UTENSILS AND CUTLERY.
EVERYTHING ABOUT THE KITCHEN WAS PERFECT, FROM START TO FINISH FROM THE DESIGN, SALES PERSON AND FITTING.
THE SALES PERSON HAD A LOT OF KNOWLEDGE ABOUT DESIGNING KITCHENS, AND GAVE US GOOD ADVICE MANY TIMES
STUART LISTENED TO WHAT WE WANTED, SHOWED ME THE BEST QUALITY GOODS AND FROM THERE WE WERE ABLE TO ACHIEVE THE BEST POSSIBLE KITCHEN WITHIN MY BUDGET.
THE DESIGNERS WERE ALWAYS ON HAND TO ANSWER ANY QUESTIONS, GIVE ADVICE AND OFFER GUIDANCE. MY DELIVERY WAS MADE ON TIME WITH STAFF THAT WERE FRIENDLY AND HELPFUL WHEN DELIVERING GOODS.
THE SHOWROOM STAFF ARE ALL LOVELY. I THINK CULINA BALNEO PROVIDE FANTASTIC PRODUCTS AND SERVICES.