CULINA + BALNEO PROVIDES A VARIETY OF MODERN BATHROOMS TO SUIT ALL REQUIREMENTS.
Modern bathrooms add a unique touch to any home, with clean finishes and a minimalistic look. Our modern bathrooms offer customers a contemporary look and make full use of storage options; we can alleviate your space and create a modern bathroom that will be your personal haven within your home. We understand that it is easy to design a room, but it takes a certain something to be a show stopper. With an in house design service we have the best equipped staff waiting to help you with your design needs. Today's bathroom not only has to look good, it also has to be inviting, functional, comfortable, modern, versatile and good value for money.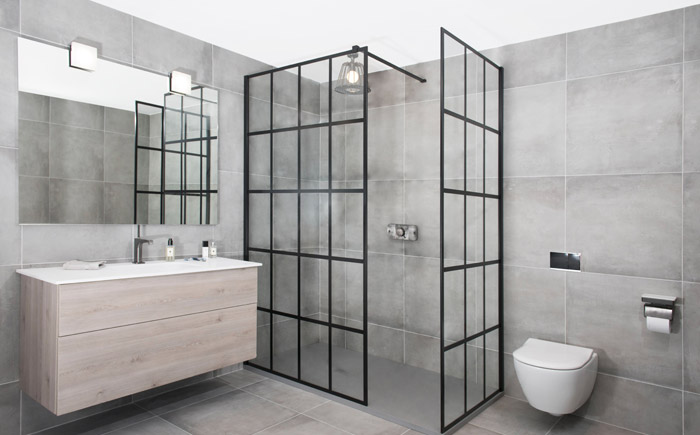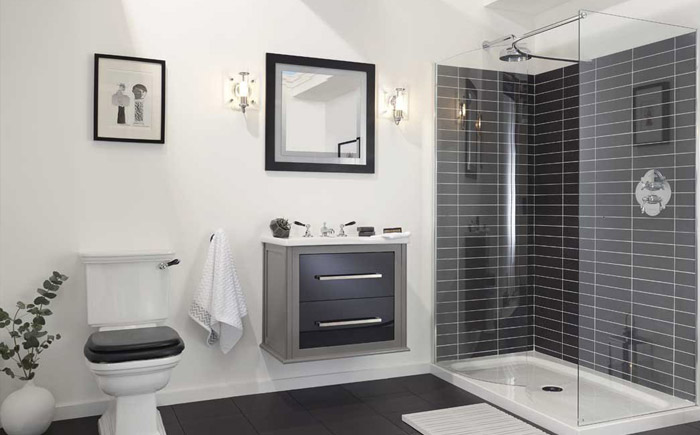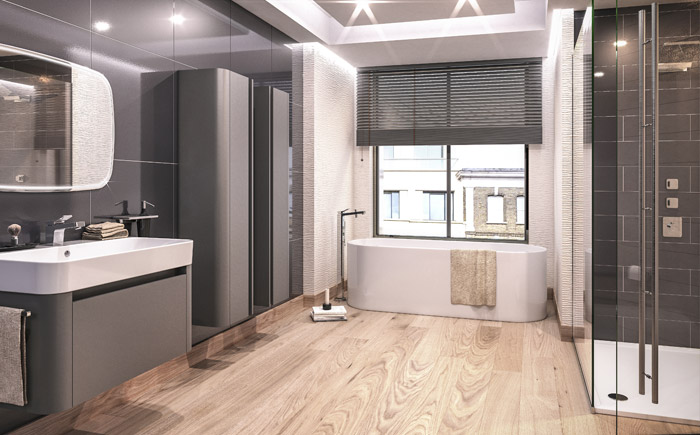 You can either book an appointment with our showrooms administrators, for an immediate consultation. Fill in an appointment form and one of our qualified designers will be in contact to discuss your required service. Your designer will then create a beautiful plan, applying both style and practicality to their ideas using the latest C.A.D. (Computer Aided Design) programmes. Once done, they are able to bring the ideas to life with a 3D render and photo realistic images.
ALL OUR MODERN BATHROOMS ARE:
Fully assembled cabinets
Many door styles and handles to choose from
Up to 20 year guarantee on products
Personalised design service
Free home measure
WHY NOT HAVE A CHAT WITH OUR DESIGN TEAM?
MODERN BATHROOM GALLERY
A small selection of some of our modern bathroom designs
WHAT OUR CLIENTS SAY

WE'VE JUST HAD A NEW KITCHEN FROM THE CHELTENHAM BRANCH OF CULINA AND BALNEO AND IT HAS SURPASSED ALL OUR EXPECTATIONS. ALEX FORD, OUR DESIGNER, SEEMED TO 'GET US' FROM THE BEGINNING, COMING UP WITH SOME BRILLIANT IDEAS AND NO DETAIL WAS TOO SMALL FOR HIS ATTENTION AND CARE. THEN WE COULDN'T HAVE ASKED FOR A MORE PROFESSIONAL AND FRIENDLY SERVICE FROM THE DELIVERY GUYS AND FITTERS AND ALEX STAYED PERSONALLY INVOLVED THROUGHOUT, WHICH WE APPRECIATED. HAVING A NEW KITCHEN IS A MAJOR DISRUPTION AND ALL INVOLVED MADE IT A PLEASURABLE EXPERIENCE – THANKS EVERYONE. WE ARE SO PLEASED WITH THE OUTCOME, WHICH IS FAR MORE THAN JUST A KITCHEN – IT HAS ENHANCED THE WAY WE LIVE AND SOCIALISE.
I LOVE MY KITCHEN AND I'M PARTICULARLY DELIGHTED WITH THE DRAWERS, THEY WERE WELL DESIGNED FOR THE USE OF UTENSILS AND CUTLERY.
EVERYTHING ABOUT THE KITCHEN WAS PERFECT, FROM START TO FINISH FROM THE DESIGN, SALES PERSON AND FITTING.
THE SALES PERSON HAD A LOT OF KNOWLEDGE ABOUT DESIGNING KITCHENS, AND GAVE US GOOD ADVICE MANY TIMES
STUART LISTENED TO WHAT WE WANTED, SHOWED ME THE BEST QUALITY GOODS AND FROM THERE WE WERE ABLE TO ACHIEVE THE BEST POSSIBLE KITCHEN WITHIN MY BUDGET.
THE DESIGNERS WERE ALWAYS ON HAND TO ANSWER ANY QUESTIONS, GIVE ADVICE AND OFFER GUIDANCE. MY DELIVERY WAS MADE ON TIME WITH STAFF THAT WERE FRIENDLY AND HELPFUL WHEN DELIVERING GOODS.
THE SHOWROOM STAFF ARE ALL LOVELY. I THINK CULINA BALNEO PROVIDE FANTASTIC PRODUCTS AND SERVICES.