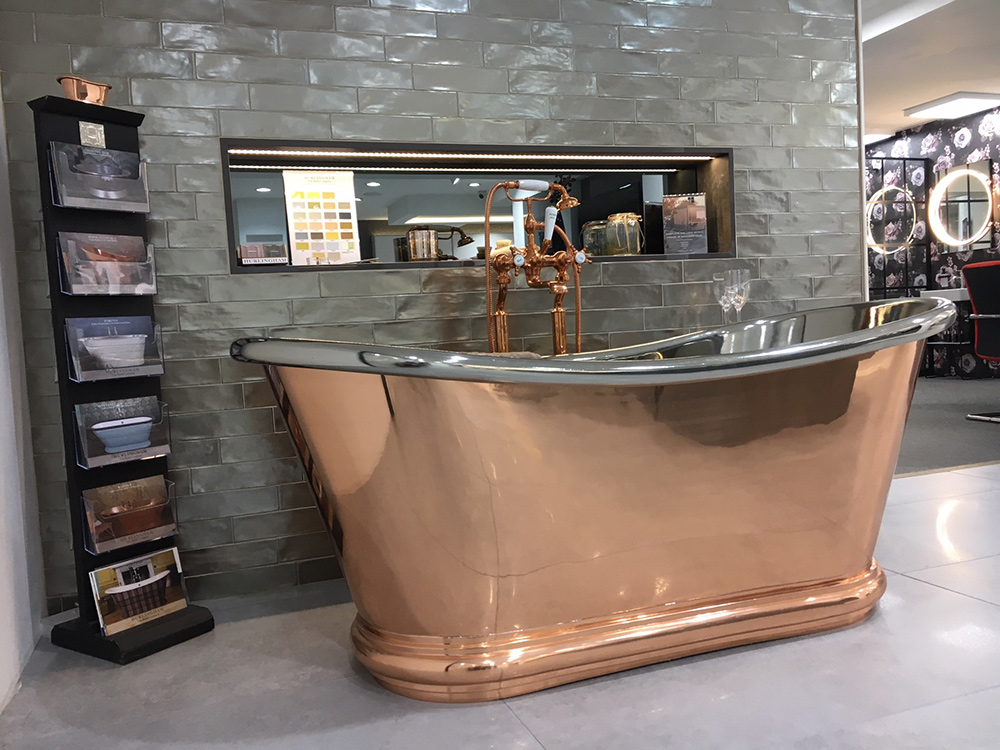 A customer in Solihull, who had a very specific vision for their bathroom suites, was struggling to find a bath with enough style and luxury to work as the centrepiece of their design. After several fruitless searches by the customer and their build team, they contacted Culina + Balneo's Solihull showroom.
Nabeel, one of our bathroom design consultants, successfully interpreted the customer's requirements for a statement bath and additional accessories to help complete the room.
The bath, a stunning Hurlingham design piece comes with a liquid metal acrylic finish, available in a large selection of metal acrylic paints – ranging from Silver and Bronze through to Graphite, Blackened Bronze and the gorgeous glitter effect Twinkle paint (used against a black or white background to highlight the sparkle effect), guaranteed to add an extra touch of glamour to any bathroom.
Each of these painted finishes mean that no matter the lighting design or colour scheme of your room, Hurlingham pieces provide stunning luxury to enhance your existing design and layout. All paints in this range have a rich, deep colour which is ideal for a wide range of applications – including plaster, wood, paper and canvas, while the popular metallic finishes are ideal for both large and small design or craft projects.
The customer was absolutely delighted with the finished result and looking at the photos, we can see why – the finished bathroom is stunning, versatile and integrates seamlessly with the customer's design aesthetic.
To find out more and to add some luxury to your bathroom, why not call in and view the Hurlingham range, currently on display in each of Culina + Balneo's showrooms.
Visit one of our locations or to request an appointment with one of our expert design team.
Visit the Hurlingham website here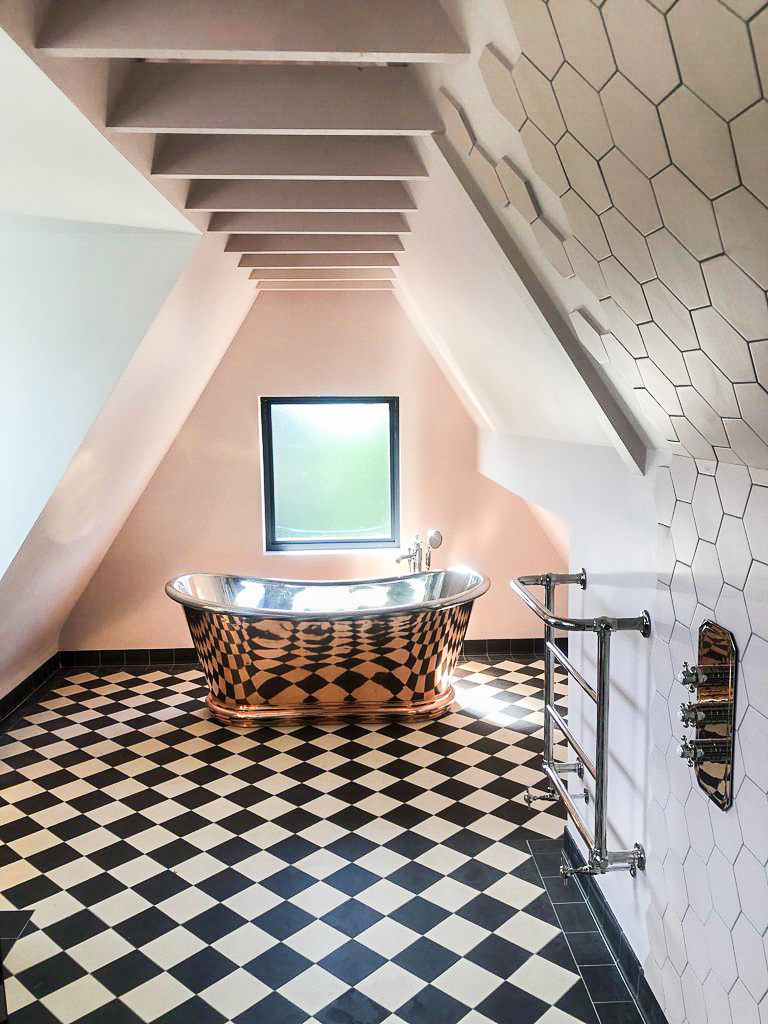 Share This Story, Choose Your Platform!