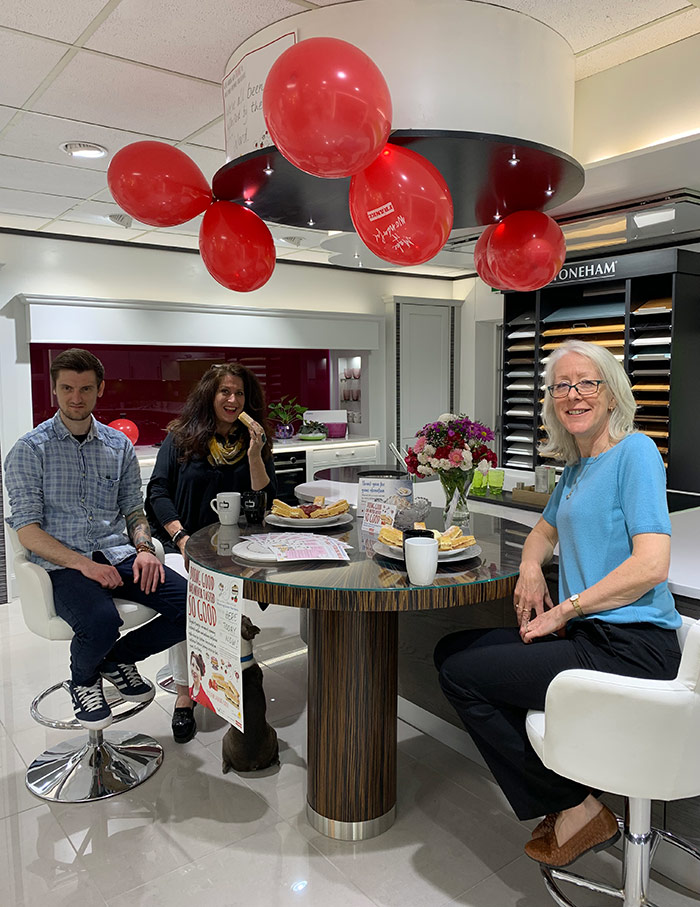 Franke's Blooming Great Tea Party – a Bloorming Great Success
Over the weekend, Culina + Balneo showed the sweet side of fundraising by hosting Blooming Great Tea Parties in support of Marie Curie.
Our showroom staff were delighted to support such a great cause in such a fun way and our customers agreed.  In return for a donation, they enjoyed a delicious Victorian sponge finger cake, created exclusively by the award-winning cookbook author and culinary historian, Regula Ysewijn for Franke.
As a Franke retailer, Culina + Balneo joined the fundraising party, which last year raised over £7,000 for Marie Curie and the desperately important work they do, working hard to beat cancer and helping those fighting it every day!  Each of the Culina + Balneo showrooms in Birmingham, Evesham, Malvern, Solihull and Worcester took part, creating beautiful and delicious looking displays and our customers enjoyed cake and a cuppa throughout the weekend.
As our team at Malvern stated: "Everyone knows someone affected by cancer.  And with Franke's fundraising Tea Party, we can raise money and have fun, all while helping a great cause.  We are already looking forward to next year!"
The fun didn't stop with just the tea parties. The tasty recipe is available for keen home bakers online at www.franke.co.uk/charity to download.  Or visit the Franke Facebook page at Facebook.com/FrankeUK or on Twitter @FrankeUK to see more stories of the Blooming Great Tea Party from other Franke retailers across the UK.
For further information on Marie Curies Blooming Great Tea Party campaign visit https://www.mariecurie.org.uk/teaparty – donations are always welcome for this great charity and the work they do fighting cancer every day.
#DoingGoodHasNeverTastedSoGood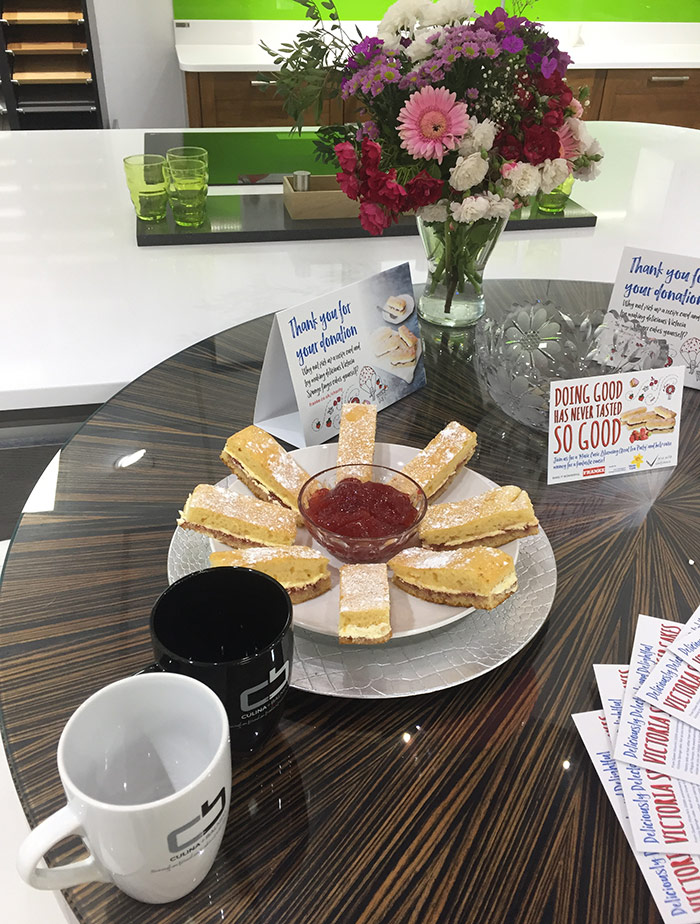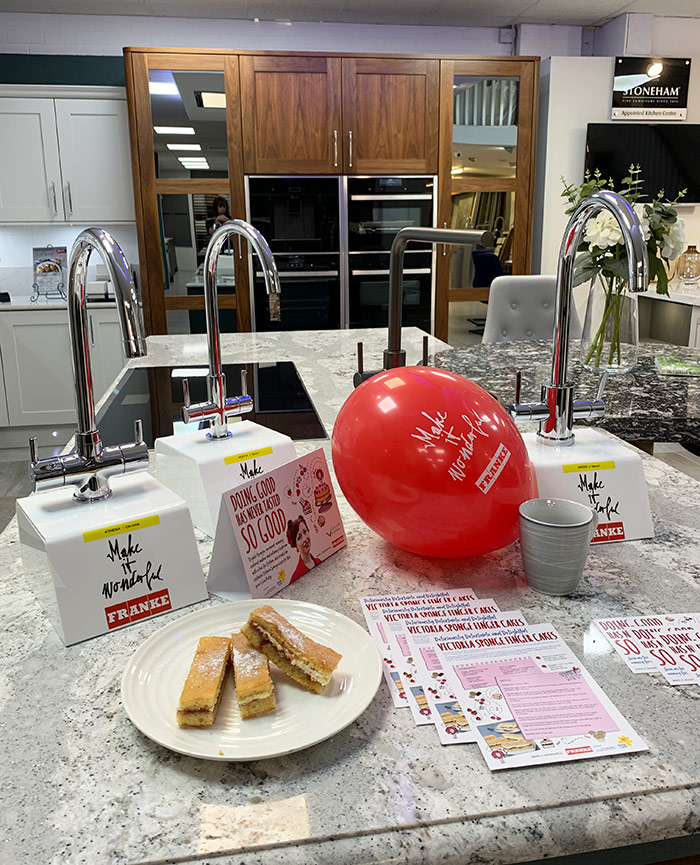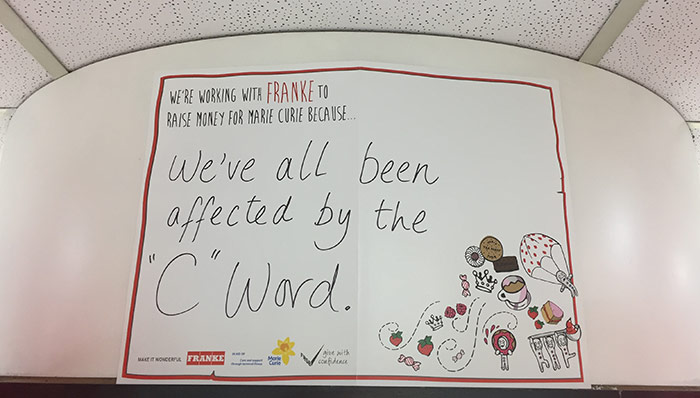 Share This Story, Choose Your Platform!