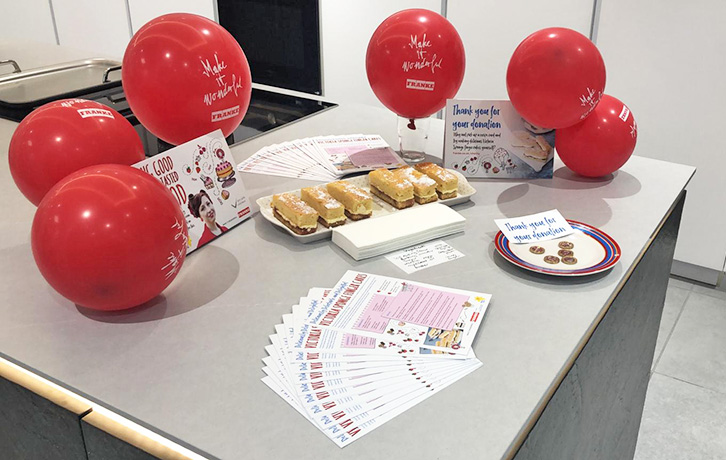 Fundraising is a piece of cake at Culina + Balneo
Culina + Balneo has teamed up with Franke, the premium sink and tap brand that is on display in their showrooms across the Midlands and Worcestershire for the Blooming Great Tea Party in support of Marie Curie.
Franke commissioned Regula Ysewijn to develop the Victoria Sponge Finger cakes for the fundraising initiative and are donating them to each of the Franke retailers across the UK signed up to host a tea party. Last year, this national retailer event contributed more than £7,000 to the Marie Curie campaign.
In return for a donation to Marie Curie, customers can enjoy delicious Victoria Sponge Finger cakes exclusively created by Regula Ysewijn (pronounced Aycervain), an award-winning cookbook author and culinary historian with a love for Britain.
The tasty recipe is also available for keen home bakers online at
www.franke.co.uk/charity
to download, with the chance to win an afternoon tea for two by uploading a photo of themselves with their Victoria Sponge cake, to the Franke Facebook page at Facebook.com/FrankeUK or on Twitter @FrankeUK using the hashtag #mywonderfulcake Donations are also welcome.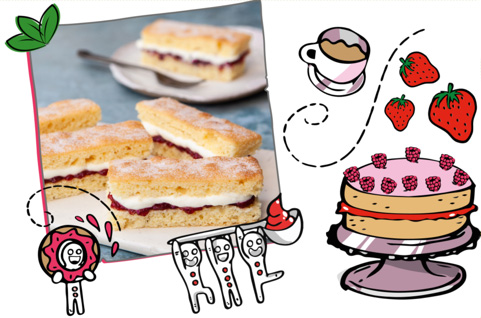 Share This Story, Choose Your Platform!