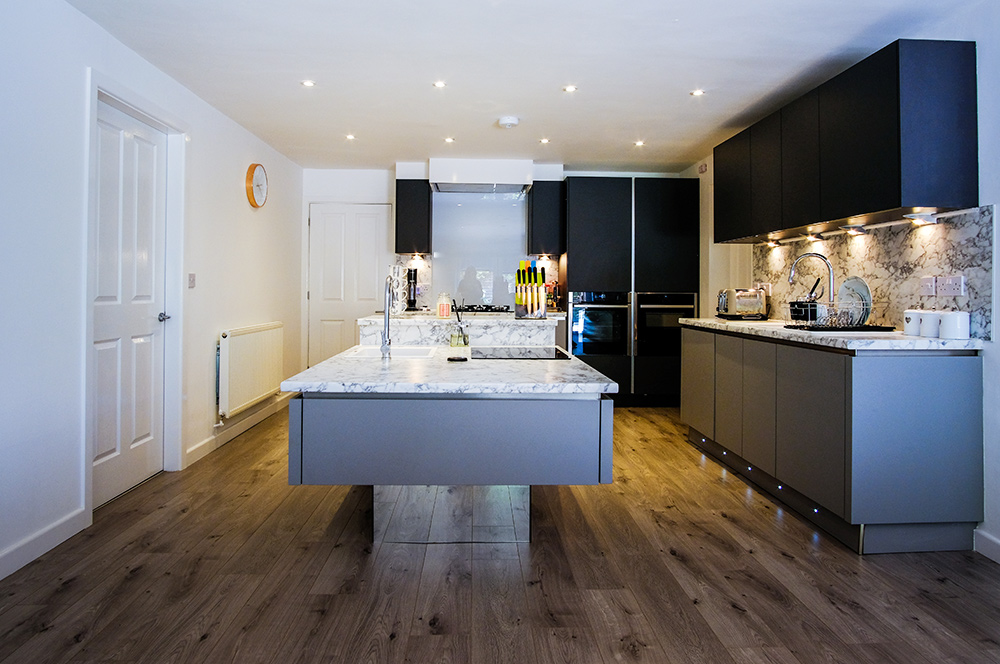 A customer living in Hall Green contacted our Solihull showroom to discuss an ongoing project with special requirements to realise her vision of a dream kitchen.
Living with a long-term disability, our customer was already working with a fitting team to install sections she had already purchased, but had been unable to find a kitchen design company to assist with her bespoke
size and height requirements to ensure her kitchen was accessible to both her and her able-bodied partner.
After a relative recommended contacting Culina + Balneo, she decided to visit our showroom and talk to our design team, who were friendly and welcoming.  Armed with her architect's plans, her own ideas and a vision of a kitchen which worked
aesthetically as well as suiting the varying needs of both her and her partner.  The design team were professional,
knowledgeable and helpful – immediately identifying ways in which the design and vision could be adapted to align with our customer's disability and offering a multitude of ideas and advice.
The full design included; a Schöne Handleless Kitchen with ovens fitted at a specific height for ease of use by both people, using NEFF Hide and Slide ovens and a bespoke 'floating' island, designed and built with a mirrored section below to give the floating effect and allowing full wheelchair access and clearance, for easy access in and out of space. This was completed
with a bespoke remote-controlled cooker hood for convenience and laminate worktops which were perfectly in keeping with the aesthetic, but were extremely cost effective.
There was no compromise on design or quality, just a beautiful, stylish and fully functional kitchen which works perfectly for both partners.
The customer felt that the team had done everything they could to make the process as streamlined and productive as possible, in her words:
"Nick and the team went the extra mile to make sure my kitchen was beautiful and perfectly fit for purpose. My only wish is that I had spoken to Culina + Balneo before work started on the kitchen, it would have been so much easier in the long run with such a great and experienced team working with me."
All of the accessories, furniture and features included in this kitchen are available from any of our five showrooms across the Midlands.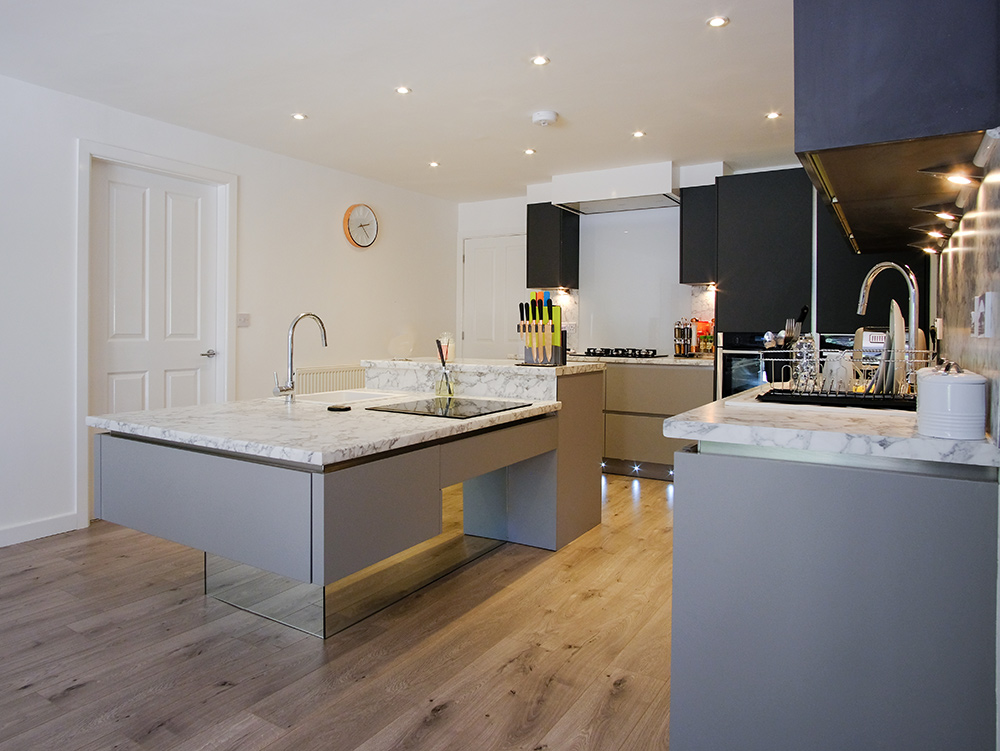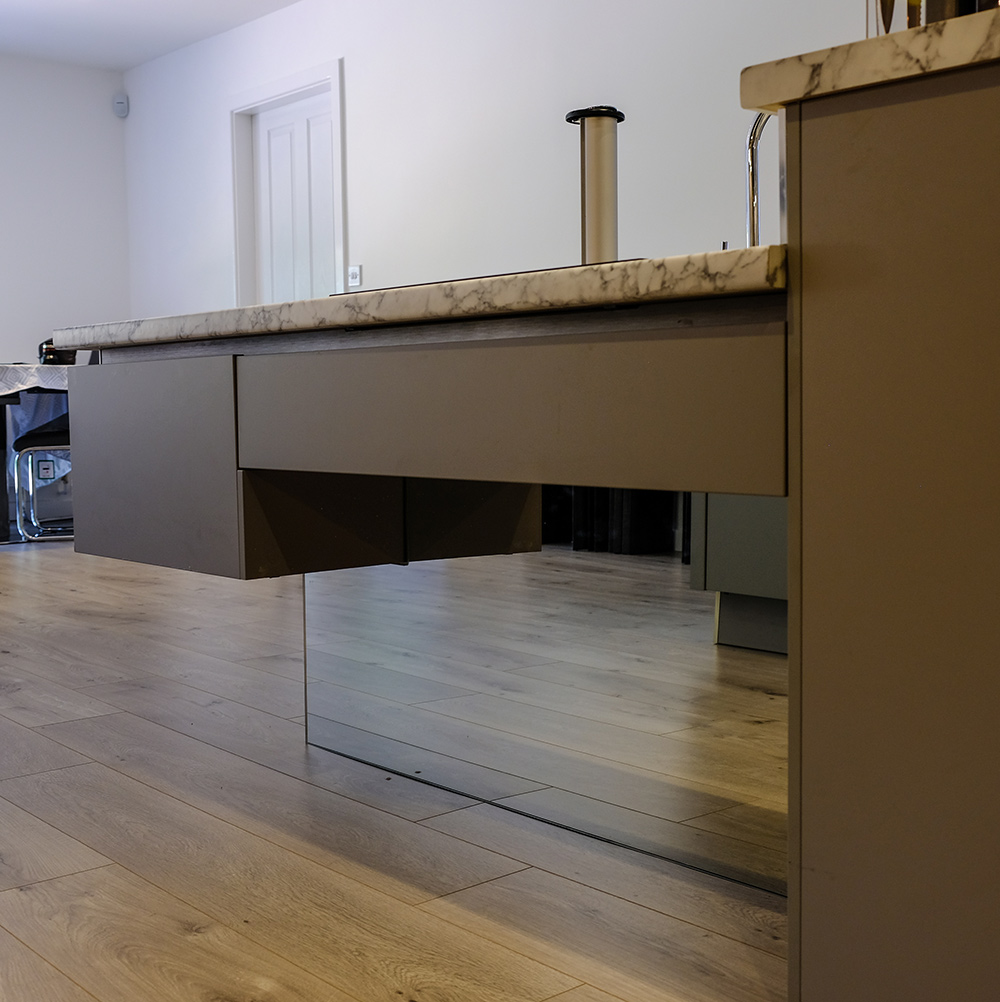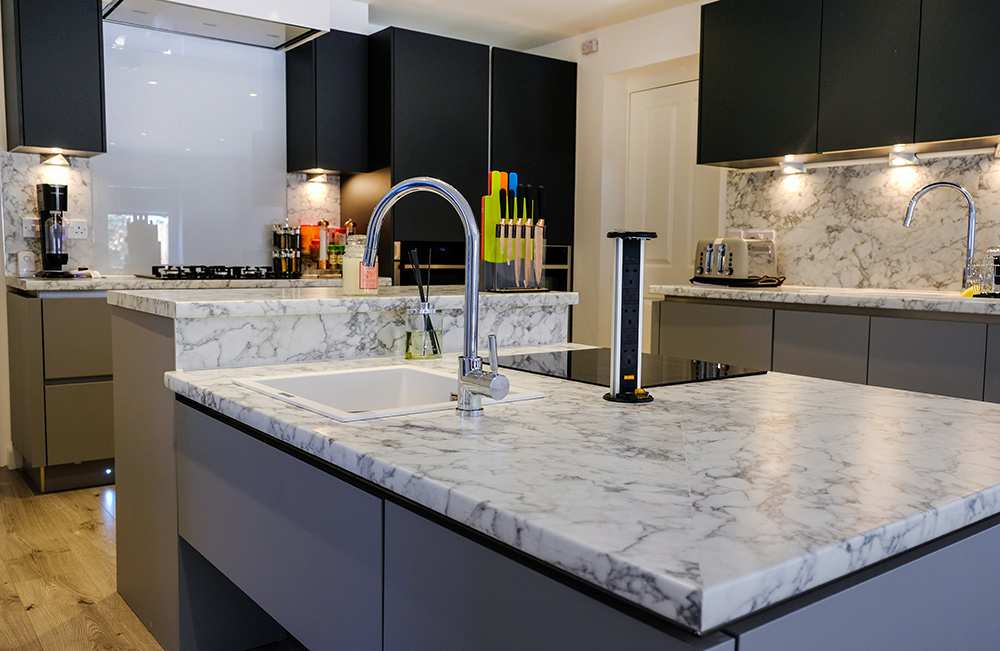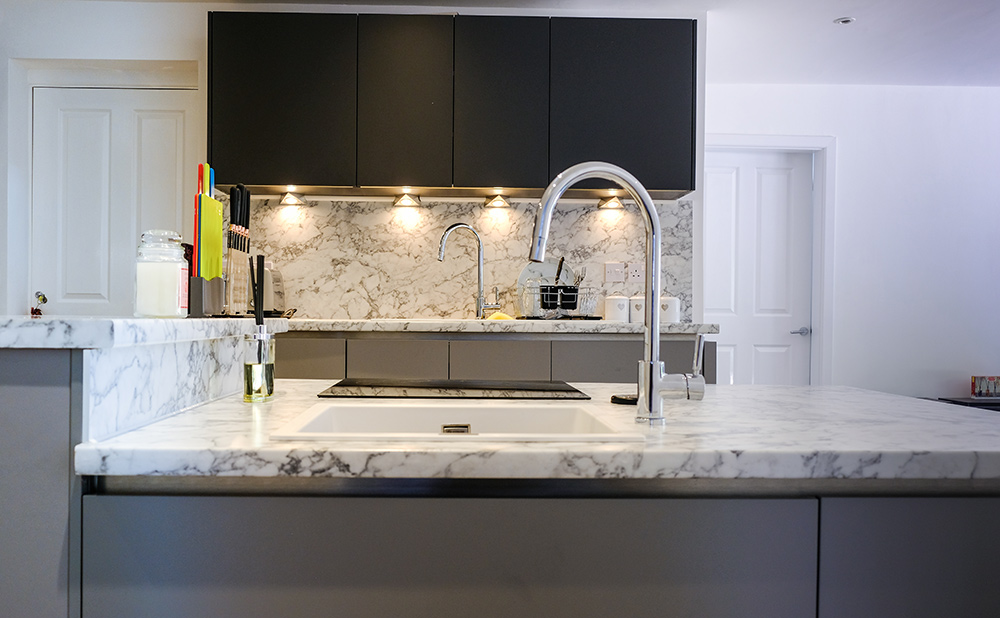 Share This Story, Choose Your Platform!